Did you ever dream about trying a real excitement of sexual experience, at which your brain just stops being functional? If you did, you have to come to visit our studio Infinity in Prague. Leave your look to enjoy two beautiful girls, who will enjoy each other's naked body piece by piece right there in front of your eyes. Our experienced masseuses are here only for your pleasure to present such a lesbishow thanks to which you try unforgettable enjoyment, what you will wish to never end. Your erotogenic zones will experience ultimate level of pleasure, at which you will resist really hardly to not take a part in the situation.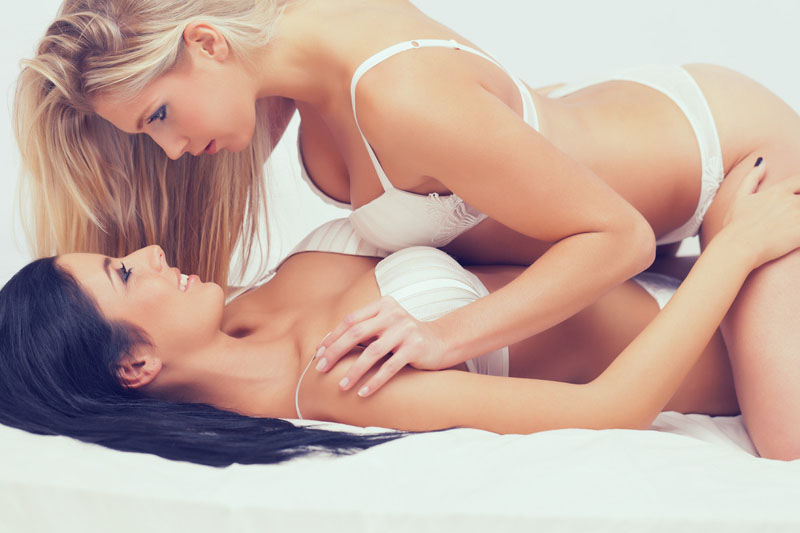 SPOLEČNÁ SPRCHA VE TŘECH
Everything starts with shared shower in three, where naked bodies of our girls will cuddle you and you can whatch the dripping little droplets on their naked skin, how they try to find the most secret places on their bodies. Then they begin to shake after you and to massage you with their impatient fingers, they will pamper you body to the body. They indulge the beginning of whole massage to you, which will get you into the state, when you will desire for more after the continuation in the next room. They will guide you through the land of pleasure, what you can also try in one of our whirlwinds or saunas.
| Service | Price – 1 hour |
| --- | --- |
| Royal massage (two girls) | 2500 CZK |
| Lesbishow | + 400 CZK |
In there the girls will tease your fantasy and imagination to the highest possible edge and they won't be left just only for smoothing and wrinkling, but they will also engage their wet desiring tongues to savor every little centimeter of naked skin. But don't worry. You won't stay without noticing. Exactly opposite! In the centre of events will be you. The girls will give you appropriate care, and when in the playing with each other, they will massage you with their soft hands and lace you on the most intimate places.
[evp_embed_video url="https://www.masaze-infinity.cz/wp-content/uploads/2017/12/lesbishow-praha-video.mp4″]
I VAŠIM RUKÁM BUDE DOPŘÁN VÝJIMEČNÝ ZÁŽITEK
And that's why all of this doesn't have to stay only with your look. Lesbishow in our studio offers the opportunity to join not only as an observer. But you can get involved to girls within certain rules and let tickle even your desires for touches. Your tactile senses as well as your look can enjoy the irritating show of two beautiful women, when they will lure the body to the body right in front of you and they will intertwine each other with growing excitement.
So, don't wait longer than it's necessary and come out to experience the remarkable time with two gorgeous women, who like indulging tenderness with each other just like enjoying tenderness, when you are involved. You will leave us with a smile on your face absolutely rested and with the idea, when you will visit us again to have next opportunity to taste touches of our masseuses.