Erotic Tenga Egg massage is one of our offers, at which you will enjoy not just the naked body of one of our masseuses, but even erotic aid thanks to which you will reach ultimate exciting and release. If you like variegation of your sex life with various erotic toys, this type of massage is exactly for you. You can try Tenga Egg massage in our pleasantly equipped massage spa studio Infinity in Prague. It will transfer you into the world of pleasure and maybe it will bring a thought in your mind that you will want to get some of these eggs into your home.ů.
TENGA EGGS
[evp_embed_video url="https://www.masaze-infinity.cz/wp-content/uploads/2017/12/tenga-egg-video.mp4″]
Types of these original masturbating things from Japan are six at the market in these days. They are perfectly elastic and it's possible to use them for any size of penis. Basically, they are built on the same principal as condom but with some difference. Tenga Egg doesn't work as a protection but as a toy for pleasure of male population. You can choose from several types on that, what the eggs are hiding inside. They can be knotted, spiral or with any big saliences.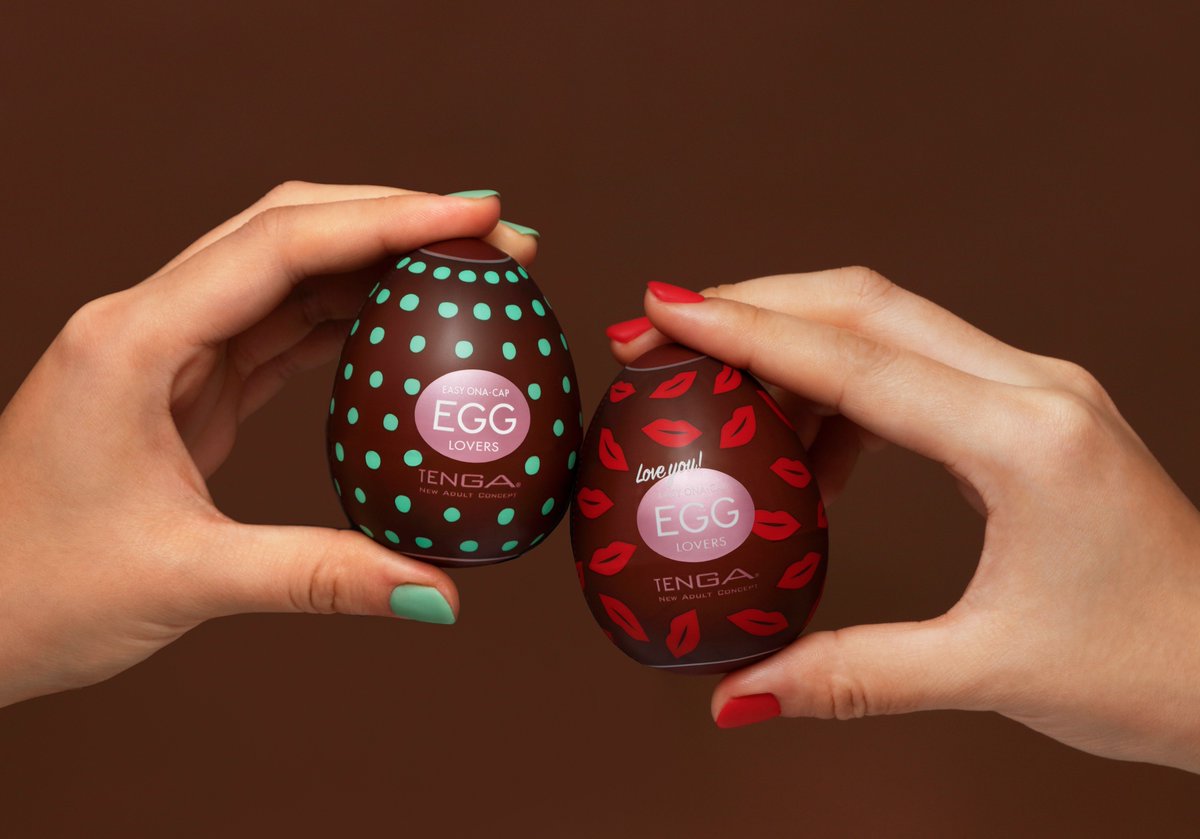 TENGA EGG MASSAGE WILL TRANSFER YOU INTO THE STATUS OF EUPHORIA
This type of massage is more intensive than classical erotic massage although the running is similar. First of all, you will pick a girl according to your taste, which you will meet at the beginning in the shared shower with. You can enjoy her slippery naked washed body, which will prepare for you a little foreplay right there below the waterflow. This moody experience will be more multiplied, when the girl will lead you into the warmed room, which will be prepared for your comfort. You will enjoy her naked oiled body, which she will make the massage with. After release your backside, you will turn around with your belly up to taste not even masseuse's soft touches but even though the look at her. Right in front of you she will unwrap Tenga Egg. You will know, that the erotic tickler is totally new and unused. Into the silicone will be applied lubricanting gel, which is part of the package and after that the masseuse will put it on your penis just like a condom. She will start with slow and soft stimulation of penis with felt up and down movement of egg. You will indulge yourself the unknown feeling of pleasure, which you won't to end it. Japanese massages of this style ensure total release, so you don't have to be worry about any disturbing element during your reaching orgasm, which you've never had.
Tenga Egg massage is the experience, which is worth it, don't hesitate any minute longer and come to visit us and taste erotic aids built for men right and only. Benefit is, that you can come back anytime and try a new type of Tenga Egg. So, come and let yourself be pampered by beautiful sexy masseuse, who will show you, that just hands aren't everything, what can transfer you into the other world of euphoria.
Price of tenga egg massage
[cmsmasters_row data_shortcode_id="48wmeo0z" data_padding_bottom="50″ data_padding_top="0″ data_bg_parallax_ratio="0.5″ data_bg_size="cover" data_bg_attachment="scroll" data_bg_repeat="no-repeat" data_bg_position="top center" data_color="default" data_bot_style="default" data_top_style="default" data_padding_right="3″ data_padding_left="3″ data_width="boxed"][cmsmasters_column data_width="1/1″][cmsmasters_table animation_delay="0″][cmsmasters_tr type="header"][cmsmasters_td type="header"]TIME[/cmsmasters_td][cmsmasters_td type="header"]PRICE – 1 MASSEUSE[/cmsmasters_td][cmsmasters_td type="header"]PRICE – 2 MASSEUSES[/cmsmasters_td][/cmsmasters_tr][cmsmasters_tr][cmsmasters_td]30 min[/cmsmasters_td][cmsmasters_td]1100 CZK[/cmsmasters_td][cmsmasters_td]1600 CZK[/cmsmasters_td][/cmsmasters_tr][cmsmasters_tr][cmsmasters_td]60 min[/cmsmasters_td][cmsmasters_td]1600 CZK[/cmsmasters_td][cmsmasters_td]2600 CZK[/cmsmasters_td][/cmsmasters_tr][cmsmasters_tr][cmsmasters_td]90 min[/cmsmasters_td][cmsmasters_td]2100 CZK[/cmsmasters_td][cmsmasters_td]3300 CZK[/cmsmasters_td][/cmsmasters_tr][cmsmasters_tr][cmsmasters_td]120 min[/cmsmasters_td][cmsmasters_td]2900 CZK[/cmsmasters_td][cmsmasters_td]4100 CZK[/cmsmasters_td][/cmsmasters_tr][/cmsmasters_table][/cmsmasters_column][/cmsmasters_row][cmsmasters_row][cmsmasters_column data_width="1/1″][cmsmasters_text]